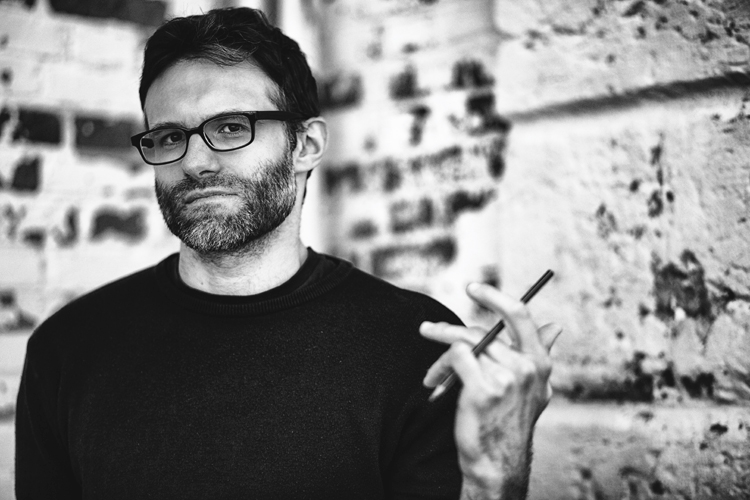 Picture by Geoffrey Saint-Joanis
I'm Sylvain, a french artist and illustrator using traditional and digital 2D art, mostly ink and black & white stuff.
I especially worked for book publishing and collectible card games compagnies in the first place. I'm now a storyboarder/concept artist for commercial and branding content.
I'm very interest in movement and sequential art, so I also spent time drawing some comics and short stories.
Finally, I sometimes have the opportunity to exhibit some studies and life drawings too.
I play and practice soccer, goalkeeping, bass guitar and electronic/metal/industrial music.
Plus connu sous le pseudonyme Lasth depuis les années 2000, Sylvain est un dessinateur passionné par les univers sombres, le mouvement et l'action.
Il a commencé sa carrière dans l'édition, illustrant notamment les couvertures françaises de classiques de la science fiction.
Il a depuis eu un parcours varié (bande dessinée, communication, expositions) avant d'officier maintenant comme storyboarder et concept artist dans le monde audiovisuel.